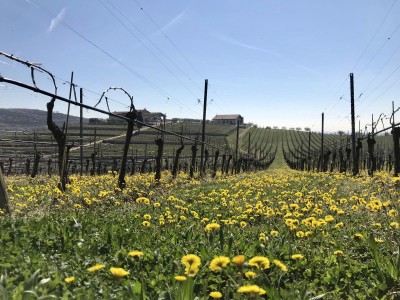 OUR PHILOSOPHY: Nature and passion ... to excite, this is our production philosophy, which is based on the deep conviction that the wine must respect the nature and the land it comes from.

OUR COMMITMENT:​ The awareness that the resources of nature are not inexhaustible and the will to safeguard and enhance the territory, have led us to focus on a SUSTAINABLE AGRICULTURE that respects the environment and protects biodiversity.
Sustainable agriculture has its roots in INTEGRATED FIGHT to the main diseases, insects and pests that attack the vine.

SUSTAINABLE ACTIONS IN THE VINEYARD:​
- Implementation of preventive measures aimed at protecting the plant, followed by strict control measures.
- Maintaining the integrity of the land.
- Fight against harmful insects through SEXUAL CONFUSION.
- Pruning and management of the leaf covering to reach the right balance between the development of the plant and its yield, a better penetration of light and treatments, an effective ventilation of the grapes.
- Woodland area around the vineyards, an important green area for biodiversity protection.
- Irrigation carried out only where necessary and followed by constant monitoring of the soil's moisture content, with the recovery of rainwater collected in an underground tank.

OTHER SUSTAINABLE MEASURES:
- Electricity produced with photovoltaics.